IPL 2018: Rajasthan Royals and Kolkata Knight Riders are doing something special this year
IPL 2018: Rajasthan Royals and Kolkata Knight Riders are doing something special this year. The 2018 Indian Premier League has already seen some players turning out for new franchises in the mega-player auction in January. The tournament will also see the return of Chennai Super Kings and Rajasthan Royals after two-year bans in a spot-fixing and illegal betting scandal. indian premier league
Posted 1 year ago in Sports, updated 1 year ago.
Male , Lives in India
Rajasthan Royals, Kolkata Knight Riders find a unique way to name captain:
The 2018 Indian Premier League has already seen some players turning out for new franchises in the mega-player auction in January. The tournament will also see the return of Chennai Super Kings and Rajasthan Royals after two-year bans in a spot-fixing and illegal betting scandal. However, in a novel concept in the history of the tournament, Rajasthan Royals, and Kolkata Knight Riders will announce new captains live on TV for the first time. Rajasthan Royals will name their skipper on Saturday while Kolkata Knight Riders will name theirs on March 4 Speaking on the move, Rajasthan Royals mentor Shane Warne said in a team statement: "A captain is instrumental to create a culture within the team. We indeed have some great choices -- the likes of Ben Stokes, Ajinkya Rahane and Steve Smith who bring leadership values with them. Jos Buttler to has capabilities to lead a team."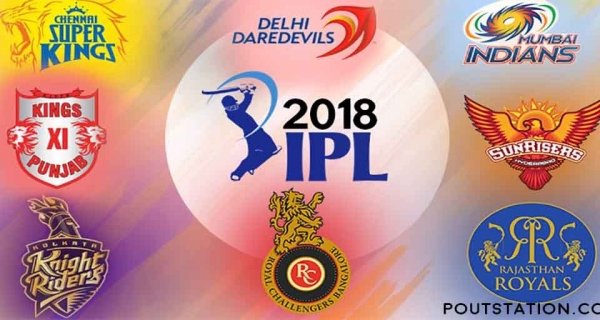 England all-rounder Ben Stokes was the most expensive buy in the IPL player auction at Rs 12.5 crore while Steve Smith – the Australia skipper who led Rising Pune Supergiants last year -- and Ajinkya Rahane have demonstrated their leadership skills on the big stage. Kolkata Knight Riders will also name their captain to live on TV. Sourav Ganguly, who was captain in 2008 and 2010, said the franchise, which did not retain skipper Gautam Gambhir, has limited options. The first game of the 2018 Indian Premier League will be played on April 7 with three-time champions Mumbai Indians taking on twice winners Chennai Super Kings at the Wankhede stadium.
Also Read: FIR against singer Papon for kissing this girl.
---
Your reaction?